Two global leaders are sharing this year's Lifetime Achievement Award. 
The recipients are Dr. Ruth Oniang'o, Kenya and Dr. Delia Rodriguez-Amaya, Brazil who were jointly selected as the winners of this award because they exemplify action to create change to improve the lives of all and for their outstanding work and scientific achievements over a lifetime of service.
Dr Ruth Oniang'o, Kenya
Dr Ruth Khasaya Oniang'o was awarded a PhD in Food Science and Nutrition by the University of Nairobi in 1983 and later became a Professor of Nutrition at Jomo Kenyatta University. Her research focused on food security, nutrition and pregnancy, childhood nutrition and agricultural processing.  In 1992, she founded the Rural Outreach Program to provide small farmers with indigenous soil testing and other resources needed to be productive.  Dr Oniang'o founded the African Journal of Food, Agriculture, Nutrition and Development in 2001 to highlight relevant academic research in the field. She is currently the editor-in-chief of the journal.  She served in the Kenyan Parliament from 2003 to 2007 where she helped pass the Kenya Biosafety Bill and the Nutritionists and Dietetics Bills. In 2005, Dr Oniang'o established the Diana Elukhambi Health Centre in Kakamega.
The list of young scientists she has mentored may not be counted and has ensured that the future of food science is secure wherever she has touched their careers and scientific growth. She has served at the President of the International Academy of Food Science and Technology (2016-2018).Dr Oniang'o has won numerous awards for her work in agriculture and food policy, including the national awards of Distinguished Service Medal and Silver Star for her community service.  In 2006 she became a Fellow of three institutions, the International Union of Food Science and Technology, International Union of Nutritional Sciences, and the World Academy of Science and Art. In 2014, she was awarded the International Food and Agribusiness Management Association (IFAMA) Lifetime Award.  She also won the Africa Food Prize in 2017 for her work with the Rural Outreach Program.  Dr Oniang'o was cited as one of the Top 100 most influential Africans by New African magazine in 2017.  In 2018, Dr Oniang'o was awarded an honorary Doctor of Science degree from University of Aberdeen in recognition of her contributions to her field.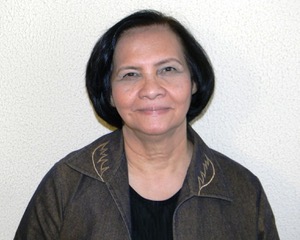 Dr Delia Rodriguez-Amaya, Brazil
Dr. Delia Rodriguez-Amaya holds a BS in. Food Technology from Araneta University (Philippines), a MS in Food Science from the University of Hawaii and a PhD in Agricultural Chemistry from the University of California.  She became a professor of the Faculty of Food Engineering at the University of Campinas (UNICAMP) in the state of São Paulo, Brazil, where she ultimately become Head of the Department of Food Science and General Coordinator of the graduate programs in Food Science, Food Engineering, Food Technology and Nutritional Sciences.  She is the author of 276 scientific publications (books, chapters, research and review papers) with more than 14,600 citations in the international scientific literature.  Several of her articles have made the most cited lists in international journals. Given her international background, she presented her work in hundreds of lectures in scores of countries.  She has taught short courses for professionals in Africa, Asia and Latin America, and coordinated many projects supported by national and international development agencies.  She has served as an expert to several FAO-WHO consultations and was a representative for CAPES (Ministry of Education's Commission for Higher Education) and member of advisory committees of the Ministry of Health on food safety, combatting vitamin A deficiency, composition of Brazilian foods, conservation of biodiversity and food security..  Dr Rodriguez-Amaya was a two-term member of the Advisory Committee on Food Science and Technology National Council for Scientific and Technological Development.  She has been scientific advisor to the International Foundation for Science (Sweden).  She is on the Editorial Boards for several prominent journals. She served as the President of the International Academy of Food Science and Technology (2014-2016) and is recognized for her outstanding organization of the 2012 IUFoST World Congress in Iguassu Falls, Brazil.
Dr Rodriguez-Amaya has received numerous awards, including: the Zeferino Vaz Recognition Award in 1994, 1997 and 2003), the André Tosello Award (2005), the East-West Center Distinguished Alumni Award (2010), the PAFT (Philippine Association of Food Technologists) 50th Anniversary Recognition Award (2010) and in 2012, Presidential Award Philippine Heritage.  She was inducted as a Fellow of the International Academy of Food Science and Technology.  In 2015, she was cited as among the 100 Most Influential Filipino Women in the World (2015) and in 2020 as one of the 100,000 Most Influential Scientists in the World.