All of the IUFoST Board Members have distinguished careers related to food science and technology, extensive governance experience, and a comprehensive knowledge of IUFoST, its Adhering Bodies, and the Union's Mission and Vision.
President, India
FRSC, FIFT, FiAFoST, FIAS, FNAAS, FINAE, FAFST
Dr. Professor Prakash is former Distinguished Scientist of CSIR India; Former Director of CFTRI Mysore; Past President of IAFoST; Chair of the IUFoST World Congress in Mumbai 2018; Vice President of IUFoST Sister Union – International Union of Nutritional Sciences; Founding Chairman of IFRIFANS, India, the International Foundation for Research in Food and Nutrition Security; member of numerous scientific publication boards;  Chairman India Region of European Hygienic Engineering Design Group, Germany; Member, Global Phytonutrient Society (GPS) Tokyo, Japan; Elected to the IUFoST Board of Directors in  2018 and confirmed President of IUFoST 2020-2022.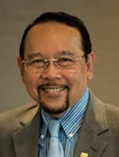 President Elect, Indonesia
Dr. Aman Wirakartakusumah, an IAFoST Fellow, is a scientific leader, experienced administrator, a diplomat at the highest levels internationally and is known as a person who is dedicated to service above self who brings people and viewpoints together. He has a strong grasp of IUFoST's issues and is committed, passionate and has unbounded drive in everything he does for the Union. He was Indonesian Ambassador to UNESCO, Rector of two Indonesian universities, and highly‐regarded chair of IUFoST's Education Committee and the World Bank‐initiated Global Food Safety Curricula Initiative. He is a member of the Indonesia Academy of Sciences, has led Indonesia in establishing educational standards and is actively engaged with ASEAN/APEC countries in implementing food safety policies, measures and educational standardisation.
Prof. Aman has received numerous awards in his country and from around the world and is known and universally respected by many IUFoST Adhering Bodies. As Education Committee Chair, his advocacy for IUFoST demonstrated his interest in the welfare of young food scientists.
Prof. Aman's experience, leadership and diplomatic skills will significantly contribute to the Academy by strengthening the science, collaborating with international bodies, and generating the inclusiveness needed to successfully fulfill IAFoST's mission and vision.
Scientific Council Chair, Canada
FACS, FAGFD-ACS, FAOCS, FCIC, FCIFST, FIAFoST, FIFT, FISNFF, FRSC
Dr. Shahidi is University Research Professor, Memorial University of Newfoundland; Founder and Director of the International Society of Nutraceuticals and Functional Foods (ISNFF), Disciplinary Group of IUFoST; Founder and Editor-in-Chief of related publications (Journal of Food Bioactives, etc), one of the most cited authors in Food Science and Technology; Chair of the IUFoST Scientific Council; Fellow of the International Academy of Food Science and Technology. Dr. Shahidi was elected to the IUFoST Scientific Council as Chair elect and he has proceeded to this Term 2020-2022 as Scientific Council Chair.
Dr. Lannes is Professor at University of Sao Paulo, Brazil; Past President of Brazilian Adhering Body, SBCTA; Scienti"c Programme Chair, Member of the Executive Committee for IUFoST World Congress in Brazil 2012; Past Director of ALACCTA; Editor-in-Chief of several Scientific Journals; author and co-author of numerous publications including Food Microstructure, Global Food Security and Wellness; national and international speaker; numerous Food Science and Technology patents granted and four In process; Director of The Brazilian Association of Scientific Editors. Elected to the IUFoST Board in 2018. Dr. Lannes is serving her second term on the IUFoST Board and has been appointed IUFoST Treasurer for the Term 2020-2022.
Richard Khaw holds B.Sc. (Honours) in Microbiology from National University of Singapore and Masters Degree in Food Science & Technology from University of New South Wales, Australia, specializing in Food Safety. Richard is the President of the Singapore Institute of Food Science & Technology (SIFST) since 2017. He has served as Honorary Secretary and Vice President of SIFST since 2008 and was Secretariat and Vice Chairman of the 13th ASEAN Food Conference organizing committee. Richard is Deputy Director in School of Chemical & Life Sciences and Cluster Lead for NYP360 Industry Solution for Food Cluster in Nanyang Polytechnic, Singapore. Other national level portfolios include membership in the Singapore Food Standard Committee, Co-Chair for the Food Safety Technical Committee, Technical Committee for Chemical & Biological Testing, Technical Committee for Proficiency Testing and Technical Committee for Milk and Milk Products. Richard Khaw is a member and past president of the Federation of Institute of Food Science & Technology in the ASEAN (FIFSTA). Richard Khaw has been elected to the IUFoST Board Term 2020-2022 and he is also Chair of the IUFoST World Congress to be held in Singapore in 2022.
Adewale Obadina is Head of Department, Food Science and Technology, Federal University of Agriculture, Abeokuta, Nigeria. Dr. Obadina is a grantee and Research Associateship Fellow of The World Academy of Sciences (TWAS) with research interest in Food Safety and microbial ecology of fermented foods. He was a visiting scholar for an EU Erasmus Mundus M.Sc. programme at Katholie University, Gent, Belgium and Dublin Institute of Technology, Ireland to teach Courses in Food Safety and Food Nutrition. Also, visiting scholar at: Department of Biotechnology and Food Technology, University of Johannesburg, South Africa; Department of Food Science and Nutrition, University of Maryland, USA and Department of Agricultural, Food and Resource Economics, Michigan State University, USA. He has been involved as facilitator in different short courses and workshops both within and outside Nigeria. He has played an integral role in various collaborative projects sponsored by DFID, EU, World Bank, Africa-Brazil Innovative Marketplace, M-BoSs, The World Academy of Science and USAID.  Dr. Obadina was elected to the IUFoST Board in August 2020.
Sebastiano Porretta is President of AITA, Italian Association of Food Technology. Dr. Porretta is the leading researcher of the Ministry of Economic Development at the Experimental Station for the Food Preserving Industry of Parma where he is responsible for the Department of Consumer Science. He is very well known to the scientific community for research in quality evaluation and product development and for performing coordination and direction of National and European project as well. His original approaches to studying the interactions between foods and consumers and evaluating the effect of ingredients on food quality and consumer acceptability are considered ground-breaking. Dr. Porretta is Professor at the Catholic University of the Sacred Heart and author of numerous essays published in international journals and books and over twenty specialist texts in Italian and English, and he is an elected Fellow of the Academy of the International Academy of Food Science & Technology. Dr. Porretta was elected to the IUFoST Board in August 2020.
Pingfan Rao, PhD, is Past President of IUFoST (2012-14), Vice President of the Chinese Institute of Food Science and Technology (CIFST) and Professor and Director of the Chinese Academy of Science (CAS) Shanghai Institutes of Biological Sciences (SIBS)-Zhejiang Gongshang University Joint Center of Food and Nutrition Research. Professor Dr. Rao chairs the food division of Chinese National Committee for Future Earth (CNC-FE), a committee of the International Science Council (ISC) and is editor-in-chief of Science of Food, a Nature Partner Journal.  Dr. Rao received B.Eng from Fuzhou University of China, MS from Hiroshima University and PhD from Osaka University of Japan. He is a fellow of International Academy of Food Science and Technology.  Dr. Rao was elected to the IUFoST Board in August 2020.
JUDITH MEECH is the IUFoST Executive Director.