IUFoST Partners with Fi Europe to announce Lifetime Achievement and Young Scientist Excellence Awards

Two Awards Align with IUFoST's mission and vision of "Strengthening Global Food Science and Technology for Humanity" 
The International Union of Food Science and Technology (IUFoST) announces the Lifetime Achievement and Young Researcher Awards recipients, Dr. Joe Regenstein
and Dr. Jielun Hu espectively, on the occasion of the Fi Europe Innovation Awards ceremony in Paris, France today. The Awards Ceremony also includes Innovation Awards recognition by Fi Europe for industry in the following areas of innovation: Future of Nutrition, Sustainability, Plant-based, Organic, Clean Label & Natural, Functional, Reformulation, Protein, F&B Categories Innovation, Food Tech and Diversity & Inclusion.
Dr. Regenstein received the Lifetime Achievement Award in recognition of the following outstanding achievements:
The IUFoST Lifetime Achievement Award honours an individual for pre-eminence in and contributions to the field of food science and technology over his or her career. Recipients are recognised for their significant contributions to scientific knowledge with impact in areas such as food safety; food quality; human nutrition; product, process, package innovation; food security (availability, accessibility, affordability); consumer acceptability; communication of food science and technology regulations; or combinations of above.
Dr. Hu received the Young Researcher Award in recognition to the following outstanding achievements:
The IUFoST Young Researcher Award recognizes an individual in the initial phases of her or his career for the potential to make outstanding scientific contributions to the field of food science and technology and the potential for future scientific leadership.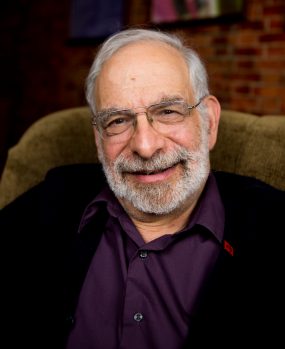 Joe Regenstein is a Professor Emeritus at the Department of Food Science at Cornell University and has been a leader whose extraordinary contributions have advanced the science of food and has brought honor and recognition to the profession of food science and technology through a distinguished career, demonstrating exemplary and sustained leadership, service, and communication to serve society. In addition to co-authoring three books, he has written (or co-written) over 200 papers and chapters. Dr. Regenstein is the Co-Editor in Chief of Food Bioscience, which was started in 2012, was newsletter editor of the IFT Aquatic Products Division for 28 years, and has been senior editor for three books: Kosher Food Production (Rabbi Sheldon Blech); Halal Food Production and Handbook of Halal Food Production (both by Drs. Mian Riaz and Muhammad Chaudry). He is the senior author of two books (with Carrie Regenstein): "Food Protein Chemistry: An Introduction for Food Scientists," and "An Introduction to Fish Technology" and the junior author (with Robert Blair) of "Genetic Modification and Food Quality: A Down to Earth Analysis". Dr. Regenstein has been – and continues to be – a recognized speaker internationally on all 6 continents and has been recognized around the world. On the Cornell Faculty for his entire career, he has held appointments in the Department of Poultry Science and Department of Food Science (Agriculture and Life Sciences); Population Medicine and Diagnostic Sciences (Veterinary), and Jewish Studies Program (Arts and Sciences). He has also had or holds positions at Kansas State University, Texas A&M University, and the University of Wisconsin in the USA, Chang Mai University in Thailand, and Jiangnan University, Southwest University and Shanghai Ocean University in China. He is a Distinguished Foreign Expert at Jiangnan University. Years ago, he created the Cornell Kosher and Halal Foods Initiative which works with many different stakeholder groups (industry, government, religious leaders and consumers). Because of its uniqueness, it has served as a launching point for his leadership in many global activities, often requiring sophisticated negotiation to keep potentially hot issues below the radar. His role has required growing into an unofficial and unique ambassadorship in the world of science.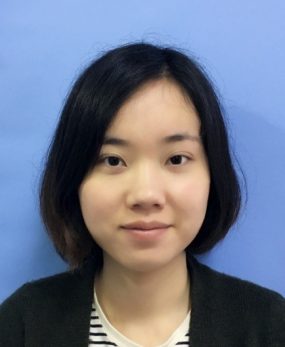 Dr. Jielun Hu's research interests focus on food science and nutrition, especially the gastrointestinal functions of natural polysaccharides and dietary fibre, which mainly come from food resources. She has established the methods both in vitro and in vivo (animal), systematically investigated the gastrointestinal functions of more than 5 kinds of food polysaccharides and dietary fibre, as well as their functional mechanisms. These could provide research methods and technical supports for other scientists. Dr. Hu has outstanding innovation work in the invention of human gastrointestinal digestion and fermentation simulators for investigating the digestion and fermentation of nutritional food substances. Based on these simulators, Dr. Hu has finished the investigation for the digestion and fermentation of more than 5 kinds of polysaccharides and dietary fibre. She has not only invented the dynamic simulator for whole human gastrointestinal tract, but also invented the individual simulator for mouth, stomach, small intestine, and large intestine. Each part of the human gastrointestinal tract can be simulated, and particularly, the mouth simulation fills the gap at home and abroad. Dr. Hu has obtained an outstanding award, the 2018 Young Elite Scientists Sponsorship Program by Chinese Association for Science and Technology, which is awarded each year (from 2015) to young experts under 32-year-old who have made outstanding contributions in science and technology. Particularly, she is the Only Female Scientist to get this honour in the area of food science and technology in China in 2018. She has also won 2 scientific awards from ministries of China, the first-class prize of Technology Progress Award by Chinese Institute of Food Science and Technology (CIFST, 2018), and the first-class prize of Jiangxi Scientific and Technological Progress in China (2018).
Dr. Regenstein and Dr. Hu truly exemplify the professional qualities and accomplishments honoured by the Lifetime Achievement and Young Researcher Awards.
IUFoST congratulates them both on their outstanding achievements.
The International Union of Food Science and Technology (IUFoST) is the global scientific organisation representing over 300,000 food scientists and technologists from more than 75 countries. IUFoST has five regional groupings, ALACCTA representing Central and South America, EFFoST representing Europe, FIFSTA representing the ASEAN countries, MENAFoST representing the Middle East and North Africa and WAAFoST representing West Africa. IUFoST is a full scientific member of ICSU (International Council for Science) and it represents food science and technology to international organisations such as WHO, FAO, UNDP and others. IUFoST organises world food congresses, among many other activities, to stimulate the ongoing exchange of knowledge in those scientific disciplines and technologies relating to the expansion, improvement, distribution and conservation of the world's food supply. It provides the international food science and technology community with its best opportunity to exchange ideas and develop strategies to meet IUFoST's goals. For more information: visit iufost.org or contact secretariat@iufost.org.
About Fi Global
Food ingredients Global was launched in Utrecht, The Netherlands, in 1986. Its portfolio of live events, extensive data, digital solutions and high-level conferences is now established throughout the world and provides regional and global platforms for all stakeholders in the food ingredients industry. Over 500,000 people have attended our shows over the years, with billions of Euros worth of business created as a result. With more than 30 years of excellence, the events, digital solutions and supporting products deliver a proven route to market, with a truly global audience. Since 2018 Food ingredients Global has been part of the Informa Markets portfolio. For more information about, please visit: www.figlobal.com.
About Informa Markets
Informa Markets creates platforms for industries and specialist markets to trade, innovate and grow. Our portfolio is comprised of more than 550 international B2B events and brands in markets including Healthcare & Pharmaceuticals, Infrastructure, Construction & Real Estate, Fashion & Apparel, Hospitality, Food & Beverage, and Health & Nutrition, among others. We provide customers and partners around the globe with opportunities to engage, experience and do business through face-to-face exhibitions, specialist digital content and actionable data solutions. As the world's leading exhibitions organiser, we bring a diverse range of specialist markets to life, unlocking opportunities and helping them to thrive 365 days of the year. For more information, please visit www.informamarkets.com.
More information:
For more information please visit https://www.figlobal.com/
For registration information, please visit https://www.figlobal.com/fieurope/prices-package